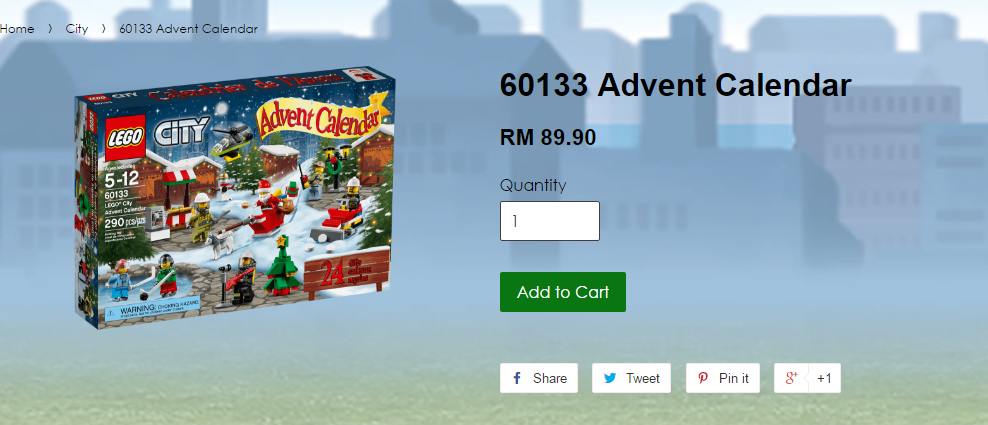 Step 1: Choose your favorite set, click on the quantity if you wish to buy more than 1. Then click "Add to Cart"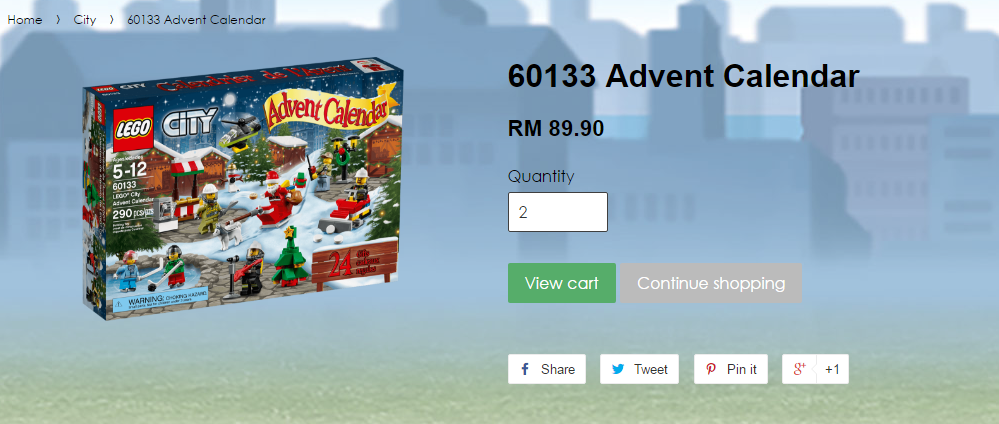 Step 2: After "Add to Cart" You can choose "Continue Shopping" to find other set, or to make payment, Click "View Cart"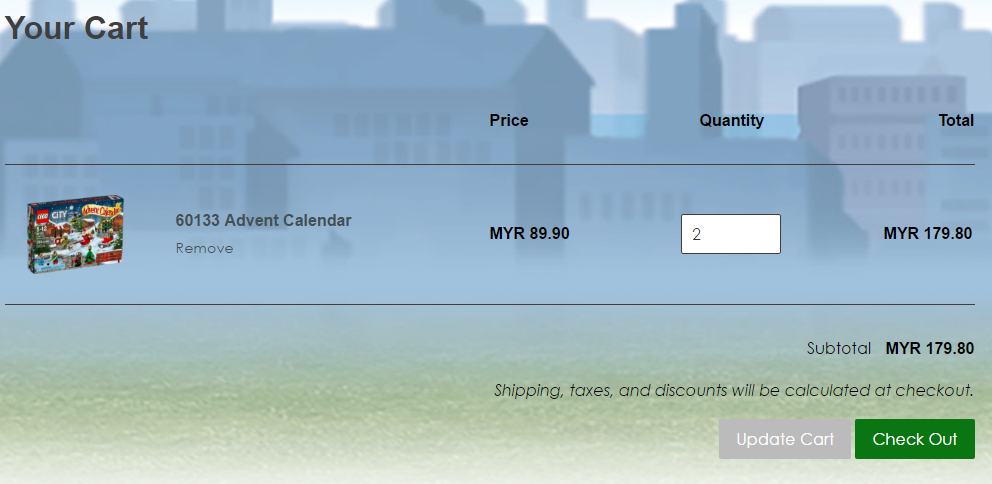 Step 3: Click "Check Out" to make Payment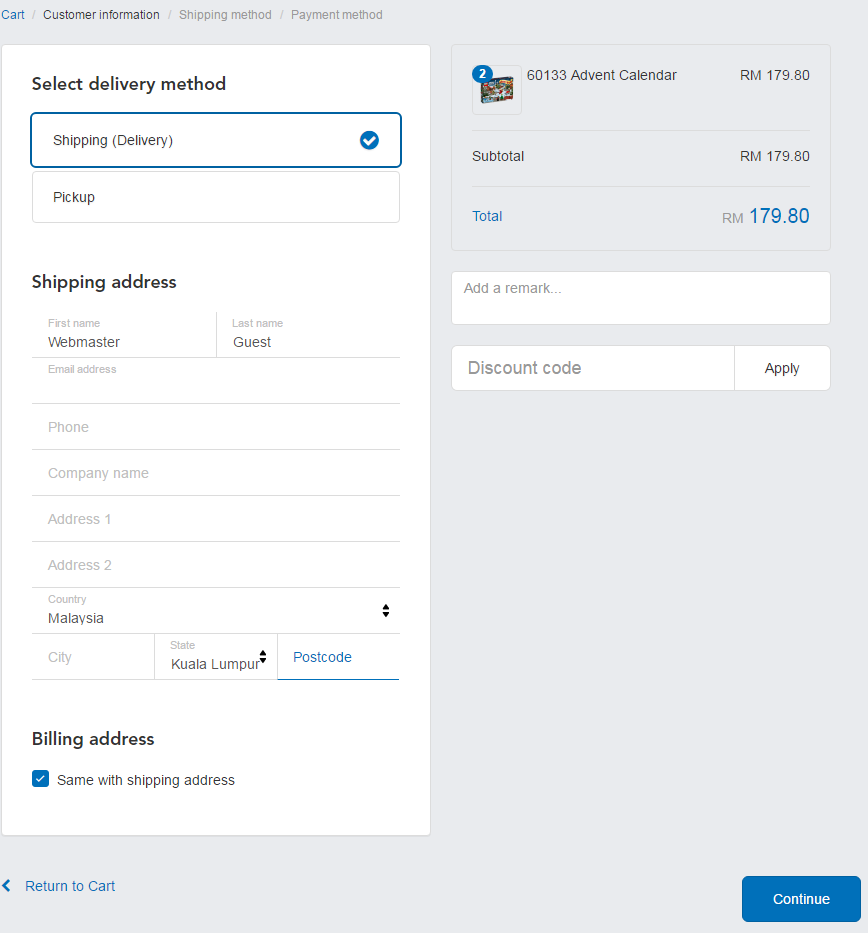 Step 4: Choose your Delivery Method (Local Pickup only for Customer who live in Kuching). Fill in your Shipping Address and click "Continue"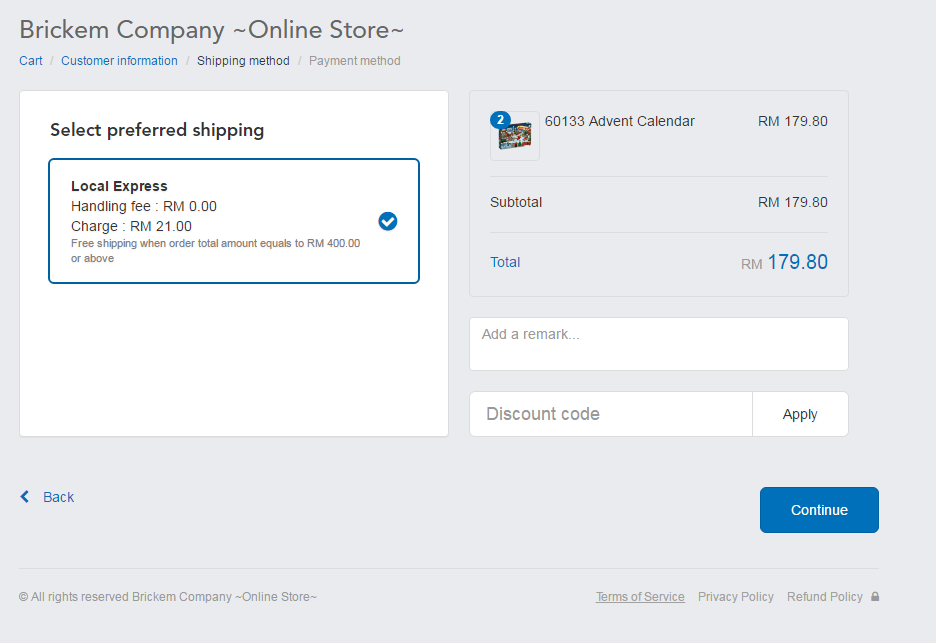 Step 5: Shipping charge will be calculated, Click "Continue"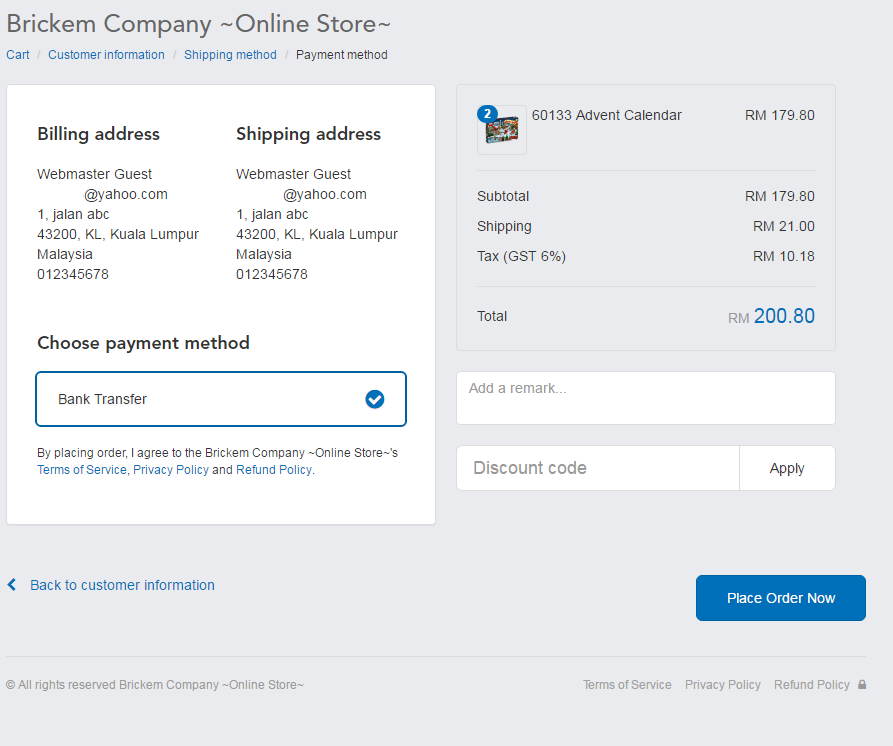 Step 6: Choose your Payment method. Unfortunately, we only have Bank Transfer at the moment. Click "Place Order now"
An Order Confirmation Email will be send to your EMAIL address. Please Reply with attachment after you make the payment.