We are giving out a bonus to everyone who purchase from our Online Store.
A successful purchase at our online store, 1% of the total amount will be credited to the customer account.
Q&A
1. What can you do on the "Credit"?
Ans: You can use it as a cash to pay for the next purchase.
2. How to use
Ans: On the Place Order section. you will found that, there is a "credit balance", as per picture below.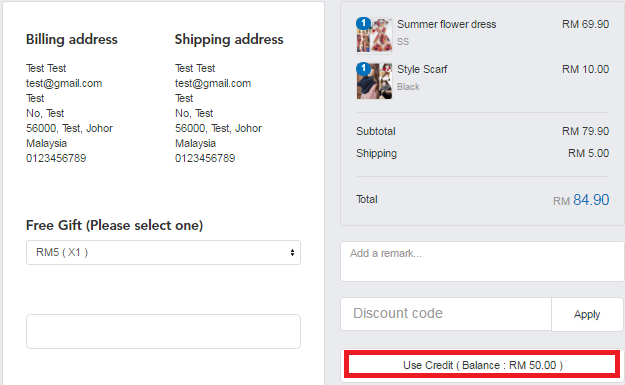 Click the "Use Credit"