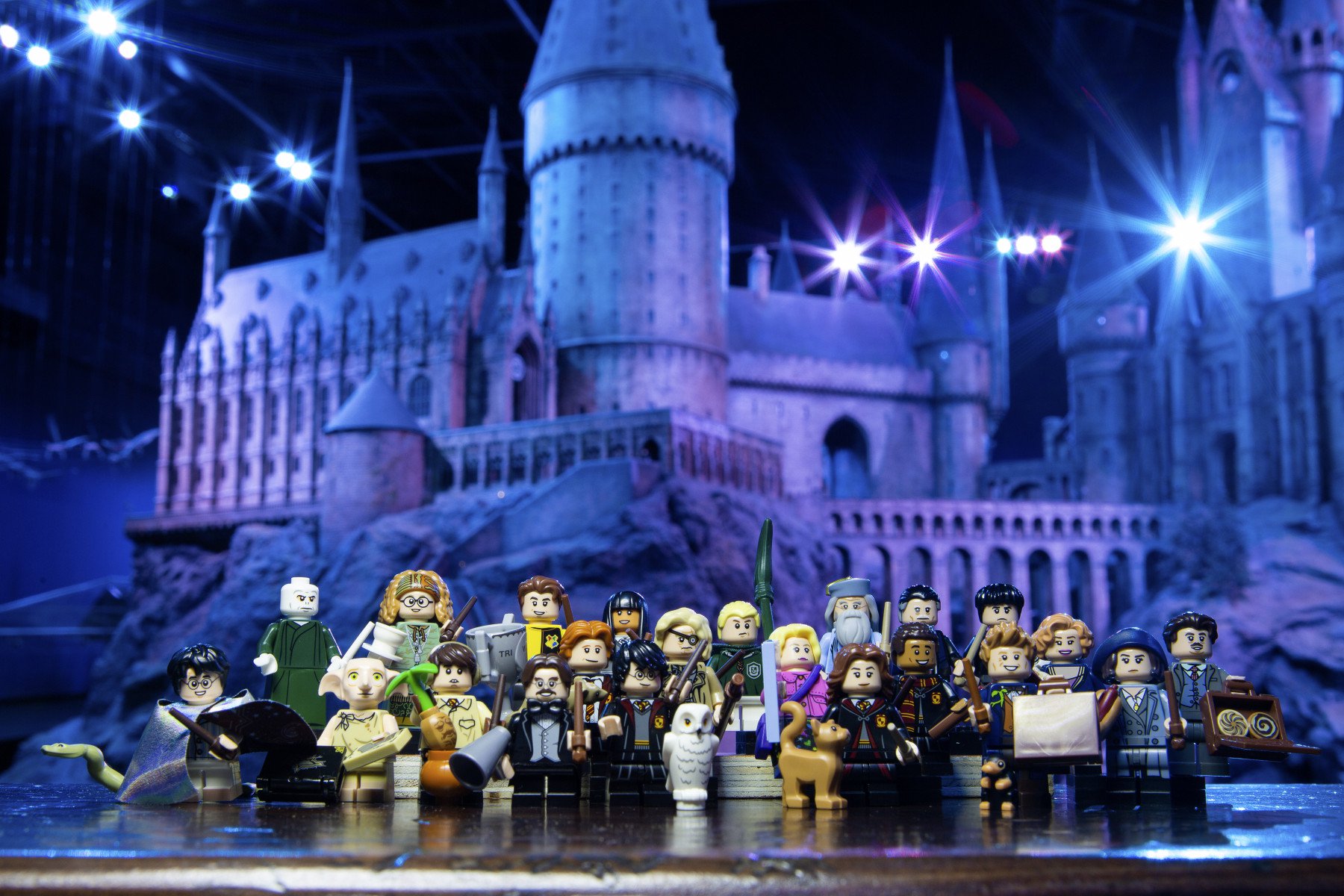 LEGO release photos of their upcoming Wizarding World (Harry Potter and Fantasic Beasts) Collectible Minifigures series with what seems to be an on site photo op at the movie studios or Harry Potter theme park.
The Release date might be fall at 1st August(Definitely not this July )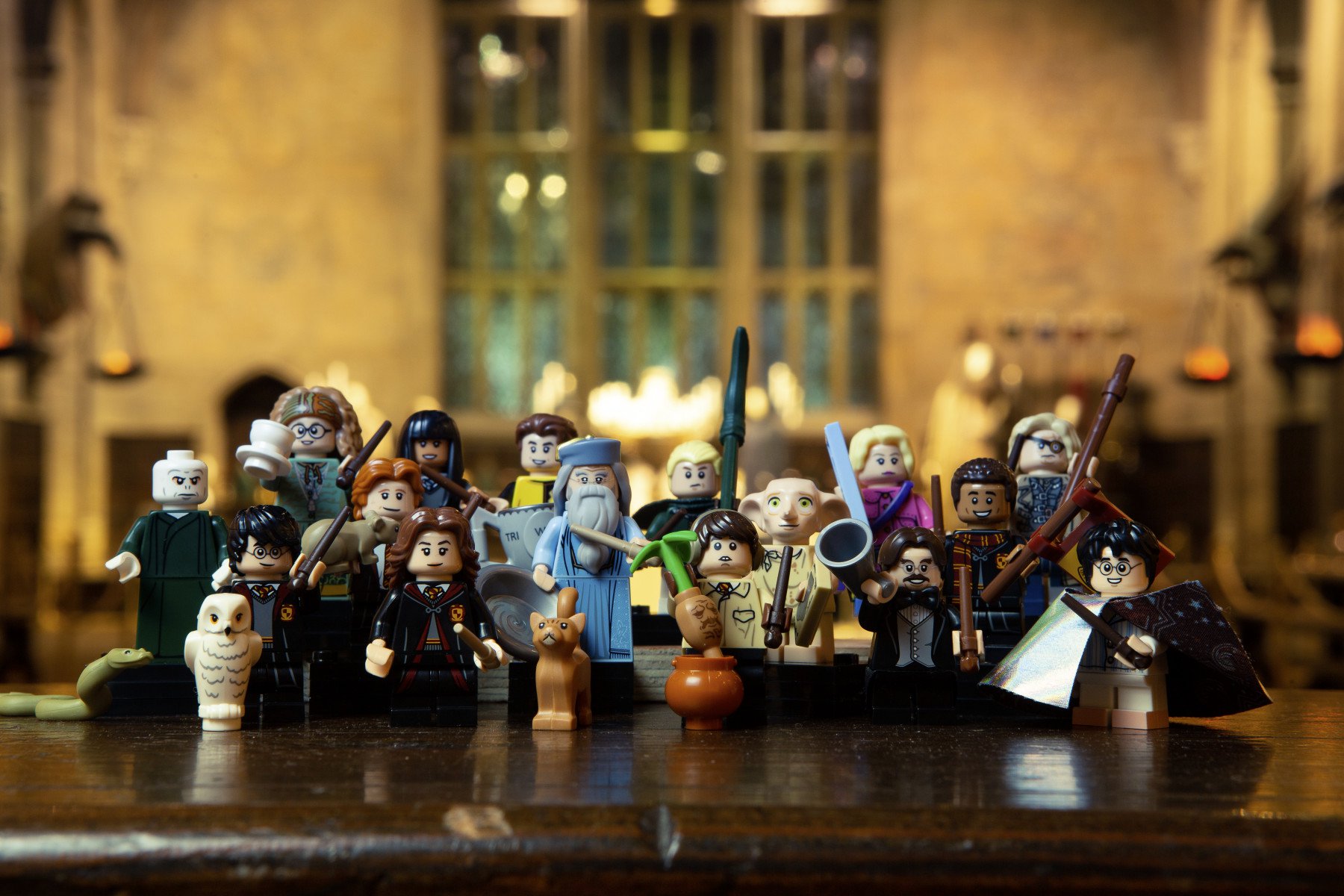 Harry Potter
1. Young Harry Potter with Invisibility Cloak
2. Harry Potter with Hedwig
3. Sybil Trelawney with teacup
4. Ron Weasley with Scabbers
5. Voldermort with Nagini
6. Dobby with Sock
7. Cedric Diggory with Triwizard Cup
8. Alastair 'Mad Eye' Moody
9. Neville Longbottom with Mandrake
10. Fillius Flitwick with megaphone (PoA style – Warwick Davis)
11. Lee Jordan with Gryffindor Flag
12. Albus Dumbledore with Pensieve (PoA style – Michael Gambon)
13. Draco Malfoy in Quidditch Garb with Nimbus 2001
14. Hermione Granger with Crookshanks
15. Cho Chang
16. Luna Lovegood with bag and Quibbler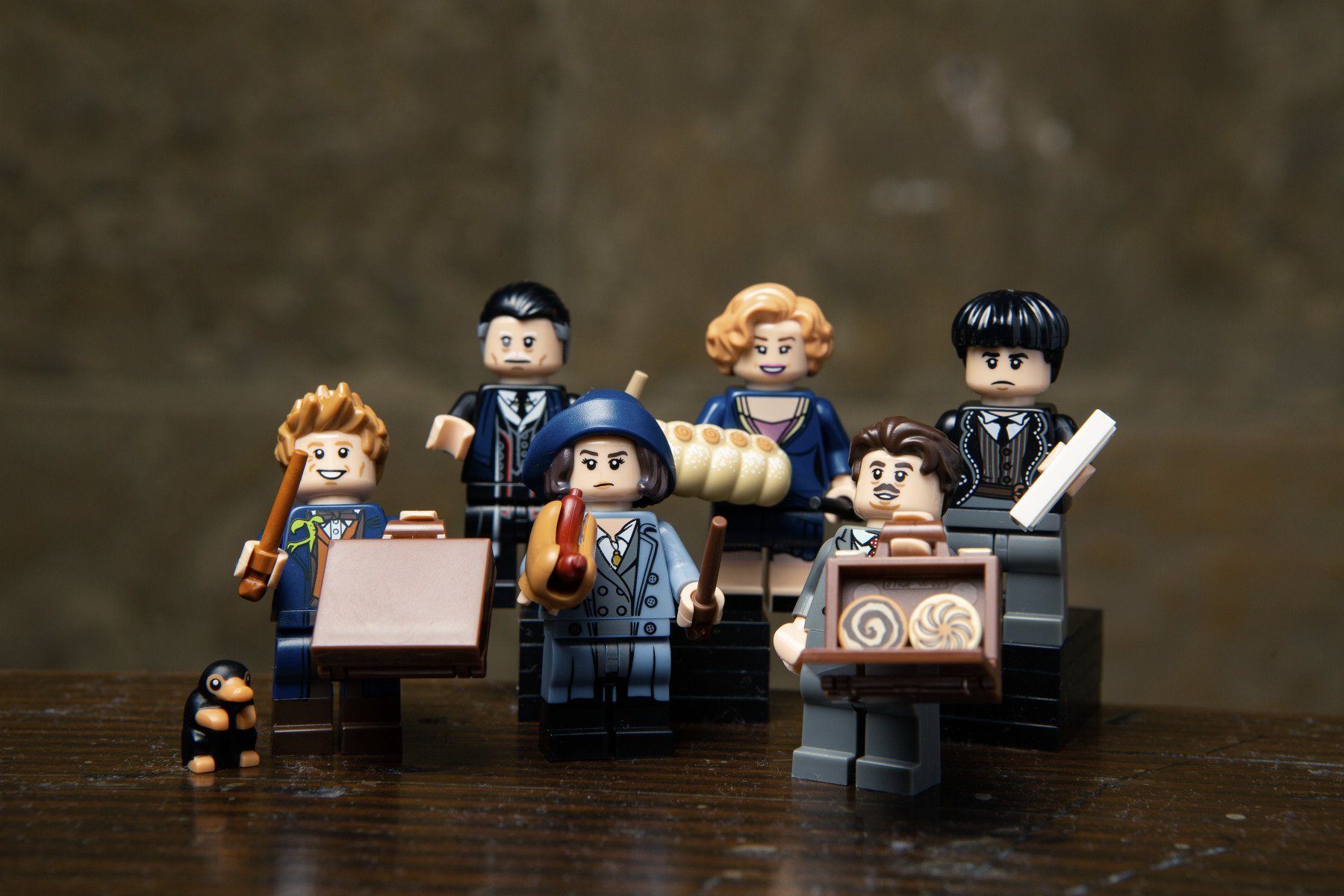 Fantastic Beasts
1. Credence Barebone with propaganda flyer
2. Parcival Graves
3. Newt Scamander with Suitcase and Niffler
4. Queenie Goldstein with caterpillar bread?
5. Porpentina Goldstein with hotdog
6. Jacob Kowalski with a not so Fantastic Suitcase(and two pastries)
Total 22 Minifigures. So that mean, a box of 60 pack will only got 2 complete set, and another 16?
or will it be , 3 complete set of Harry potter, and 2 complete set of Fantastic Beasts?
Let wait for the unbox review.